Formate
HdM Newstime – das Nachrichtenformat von Stufe

Solo-Dating, Prof Jörn Precht ganz privat & Bühne frei für das Theaterhaus | HdM NewsTime #36
Jammen an der HdM und Freundschaft durch Bumble? I HdM NewsTime #35
HdM-Newstime ist ein unterhaltendes Nachrichtenformat, das im WS15/16 gestartet ist. Hier erfahrt ihr alle News rund um die Hochschule und ihre Studierenden. Also klickt euch rein!
Pixels
Pixels #08 Remakes und Remaster! Fluch oder Segen?
Pixels ist unser Format für Gametalk und Gaming News! Regelmäßig unregelmäßig werden Spiele vorgestellt und die neuesten News in der Gaming Industrie bequatscht. Um immer auf dem Laufenden zu bleiben, folgt dem Instagram und Twitter Account: @pixels_gametalk Verantwortlich: Adriano Nicolosi
Süß oder Salzig – Das Leinwandgeflüster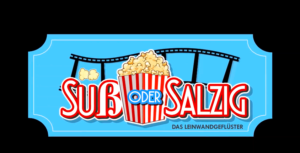 Süß oder Salzig – Folge 17: 1917 | Hacksaw Ridge | Oscars
Im Kinomagazin "Süß oder Salzig – Das Leinwandgeflüster" lehnen sich Moderator Luca Merkle und Kinoexperte Jørn Brecht einmal im Monat zurück und sprechen über aktuelle Kinofilme. Auch Studenten und Filmschaffende kommen zu Wort. Visuell untermalt wird das Ganze durch aktuelle Trailer und Filmausschnitte. Ein Format für alle Cineasten und die, die es werden wollen. Verantwortlich: Eliane Wikert
SoundBox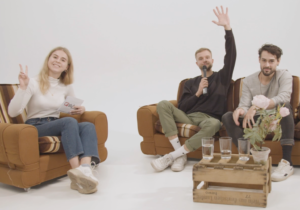 Die Soundbox ist das Musikformat aus Stuttgart! Hier sprechen die Moderatoren Aaron Glock und Eva-Maria Schauer mit aufstrebenden Musikern und Bands aus der Umgebung. Damit wollen wir ihnen eine Plattform bieten und auf die brandheißesten Newcomer aufmerksam machen — vielleicht sind sie ja schon die Stars von morgen? Verantwortlich: Eva-Maria Schauer, Aaron Glock & Lea Drexel (ld063@hdm-stuttgart.de) (leitung@stufe.tv)
Stufe International
Stufe International #7: A time to be alive
Das Format von und für Internationals der HdM! We introduce you to HdM's exchange students! Stufe has participants from all over the world. Each semester we create a TV show that is full of fun and culture thanks to our international guests. Verantwortlich: Moritz Staudte
Stufe Sendung
Stufe Sendung #74 | #freestyle – Über Katzen, Klöster, Kunst und Kultur
Die Stufe Sendung erscheint zwei mal pro Semester. Jede Sendung steht unter einem aktuellen Thema rund um das Studentenleben, Lifestyle, Musik, Kunst und Kultur, Sport und vieles mehr. Dank der Kooperation mit der ProSiebenSat.1 Media AG wird eine Sendung im Sommersemester in einem Studio in München gedreht. Aufgrund der Corona Krise muss dieser Ausflug im SS2020 leider ausfallen, wir hoffen aber, dass wir 2021 wieder nach München können!